On the death of child.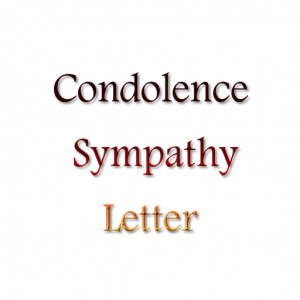 Dear Vinod
I have just learned with deepest sorrow and regret of the loss of your little boy.
Our hearts are filled with sympathy for you both. We hope that time will soon ease the pain. In the meantime, you must be strong and brave for the sake of Ramesh and the other children. They look to you for guidance and comfort.
Please let me know if I can be of any service to you.
With all our love
Suresh and Usha
Formal reply
The members of the family of the late Sardar Indarjit Singh Ji thank you for your sincere sympathy in their bereavement.