To a friend on the death of his wife.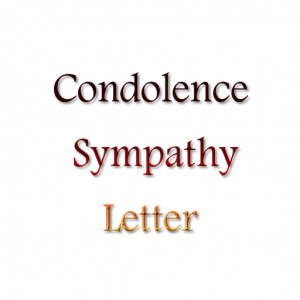 Dear Mahesh
I have been deeply grieved to read in the "Hindustan Times" of the death of your wife. I have tried to enter into that great distress of your heart at this, the greatest of all sorrows that a man is called upon to bear. My dear friend, my heart goes out in deepest sympathy to yours at this time.
You do not need me to tell you how much everyone respected and loved Meena. She will be greatly missed by all who knew her.
Your terrible loss was upon everyone's lips at the Market this morning. I was proud to think that my friend stood so high in everyone's affection and I was most touched by the deep and sincere sympathy everyone was expressing on your behalf.
So the whole countryside mourns with you at this time and prays that your aching heart may be comforted in this great trial.
Yours sincere friend
Dharamvir