Write a Thanking Letter to your Uncle for a birthday gift.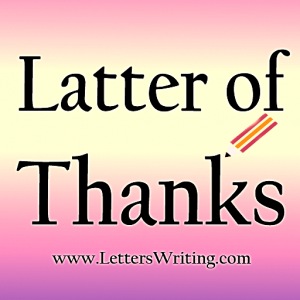 My dear Uncle
I cannot tell you how delighted I was to receive the handsome birthday present you gave me.
It is really a most acceptable present which I shall always treasure. Please accept my renewed thanks not only for the beautiful gift but also for the good wishes you kindly sent with it.
I owe you a birthday party for your charming present and I am eagerly waiting for your next visit to us. Kindly pay my respect to dear aunty, and remember me to Sarita.
With much love
Yours lovingly
Anita