Write a Letter to son living and working in another city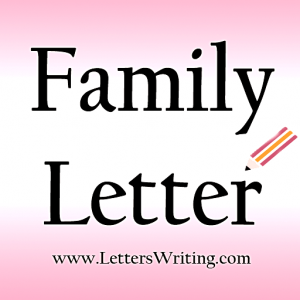 My dear Prem
I was very happy to get your nice long letter yesterday. I was worried about that cold of yours, but now I know that you are completely well. That reminds me, I met Mrs. Jankidas when I was out shopping this morning, and she told me that Suresh is graduating this May and would like to get a job in an advertising agency.
I'm sending a shirt for your new suit. I know you can get anything you want; if you don't like it, return it and I'll take it back. Anita is doing much better in school. She's got 80% marks in her last test. Dad is fine. The only thing that seems to be bothering him these days is that he's losing his hair.
Now- take good care of yourself, you know how much I worry when you aren't well!
Dad and Anita send you their love and best wishes. Your letters help, so write soon again.
Affectionately
Mother