Letter to your father requesting him not to marry off your sister early.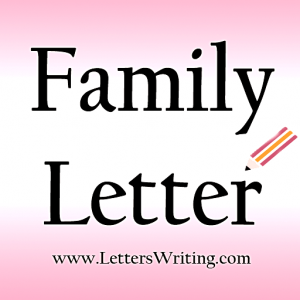 Respected Father
I received your letter today morning and was glad to know that everybody at home was doing well.
There was, however, one thing in your letter which has given me quite a shock. It is your decision to marry off Usha this summer. Though it is not for me to advise you in family matters, yet I can't help feeling that I don't agree with you in regard to this decision.
Permit me to say that it is too early to think of Usha's marriage. She has just stepped into her sixteenth year and has not even passed the High School examination. I believe that she should be left to herself for a few years more so that she may receive a university education. In the world of today, higher education is as much necessary for girls as for boys. Moreover, Usha is a very promising and bright student. Given proper facilities and opportunities, she is sure to develop into a scholar. If, on the other hand, she is married now, her intellectual growth will be checked. As far as I can understand these days' girls are usually married age of twenty.
I also feel that if you care to know Usha's view in the matter, she will not like to be married now. I am sure, you will value her opinion and not be guided entirely by social customs or family traditions.
You should excuse me for having a difference of opinion with you, but I could not have been at rest without expressing my feelings in the matter. You are, of course, the best judge but hope you will reconsider your decision.
With best respects.
Yours lovingly Prakash