Letter from a husband to wife.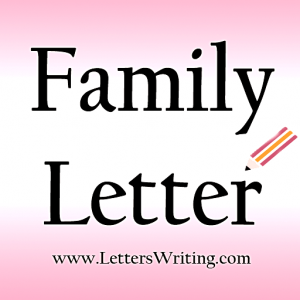 Dear Martha
As I am within a few minutes of leaving this city, I would not think of departing from it without dropping you a line, especially as I do not know whether it may be in my power to write again, till I get to the camp at Boston.
I go fully trusting in that Providence, which has been more bountiful to me than I deserve, and in full confidence of happy meeting with you sometime soon.
I have no time to write more, as I am surrounded by the company to take leave of me.
I return an unalterable affection for you, which neither time nor distance can change; my best love to Jack and Nelly and kind regards to the rest in the family.
I conclude with utmost trust and sincerity
Yours entirely
George Washington