To a friend on the death of his sister.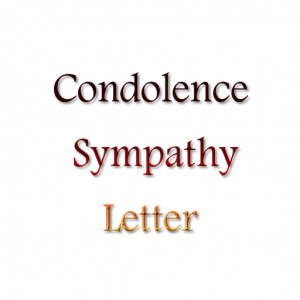 My dear Mohan
I cannot tell you how deeply grieved I am about your sister. I know Sudesh was very ill, of course, and was hoping to get over to see you both, but I did not realise that the end would possibly come like this. I know what a terrible loss it is to you. She was such a dear, dear girl.
I pray to God to give you strength and courage to face this calamity We cannot interfere in the ways of God. His will must be obeyed. We can, therefore, only pray that her soul may rest in peace.
Meanwhile, if there is anything I can do, please don't hesitate to call
Yours sincerely
Yogesh