From a landlord to a tenant, reminding that the rent is due.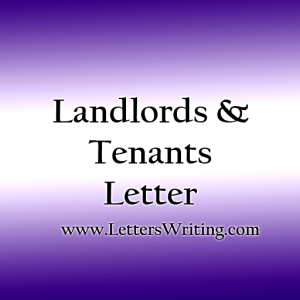 Dear Sir
I beg to remind you that the rent, due from you for May, in respect of the premises situated at 50, Kamla Nagar has not yet been received.
I am in urgent need of money.
I shall be obliged if you send me a cheque in the settlement at your earliest convenience.
Yours faithfully
T.S. Grover